This Thanksgiving, I have the flu.
Yup. You know what that means…it means everyone around me has to hear a lot of whining, with a sprinkling of pathetic sounding coughs, and an occasional sigh of, "I ache all over."
Good thing I have a patient family. A sweet sister in law who made dinner for me. Two little nieces I'm supposed to be babysitting who stood by my chair, and patted my knees with their tiny little hands and looked up at me with soulful brown eyes. "I'm sorry you're sick, Aunt Becca. We'll take care of you."
And then, there is my husband. He couldn't sleep last night. But he still got up and made waffles for breakfast this morning. and then quesadillas for lunch.
That man…no wonder I named the cafe in Looking Glass Lake after him. He makes being sick almost a happy thing. With so much love around, even the flu can't shake me out of THANKFUL MODE on this Thanksgiving!
So for all those men out there…those rare men who cook meals and do the dishes when their wife is sick…you get it. You know how to love. For real.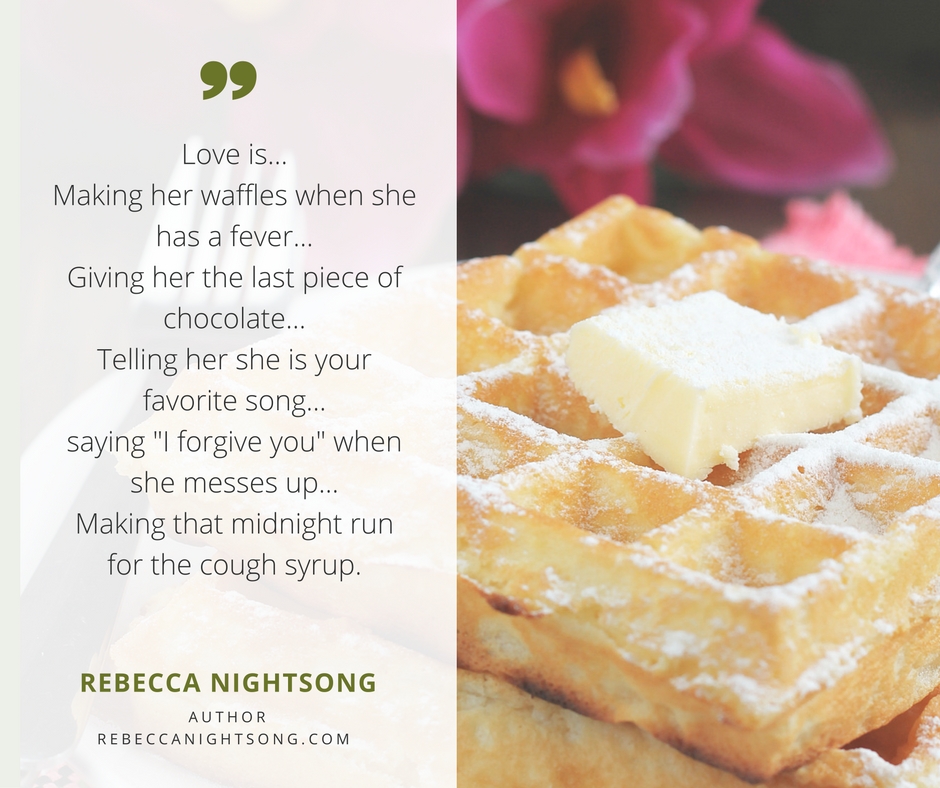 You might like my books because I write about real love. And sometimes I write about waffles.