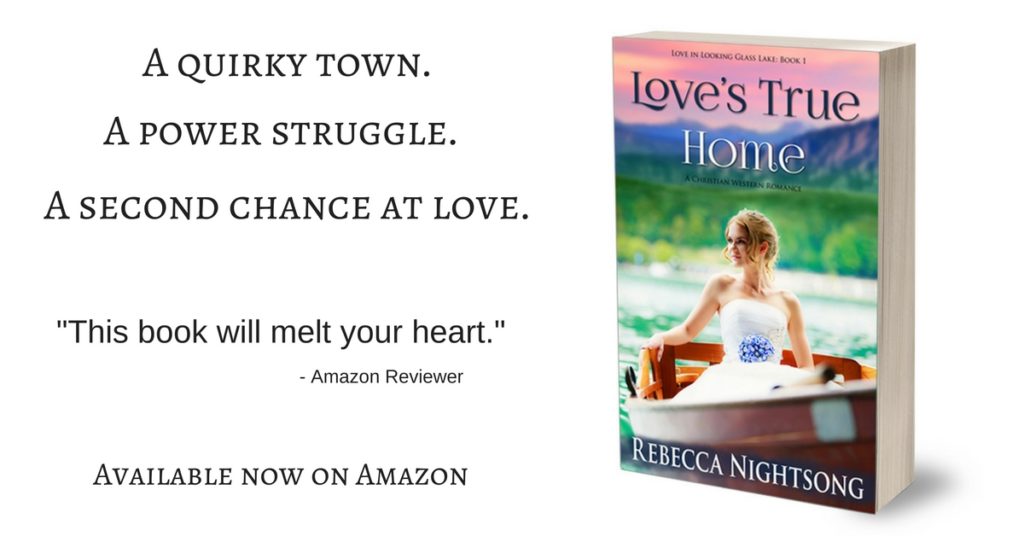 Today is the day my next book, Love's True Home, is released on Amazon, and my heart is just full to bursting with joy and gratitude! And it has a lot to do with the sparrow's song. Let me back up a little bit and tell you the story….
My Grandmother Winifred was a gentle and quiet lady, and I miss her dearly. Like me, she was very short. But she had a powerful voice with a sweet and clear tone. She and my Grandpa traveled and started new churches throughout the nation. When re-visiting those churches in later years, people always begged her to sing. And when she did, she always sang her signature song: His Eye is on the Sparrow.
Back then, my young ears could not yet appreciate the vibrato of an opera voice, and I am ashamed to confess that I was guilty of snickering a bit as foolish children will do. But since then, I have grown to value her singing as I have gotten older. I remember how the church would hush just before she began. There was electricity in the room. Even as a kid, I understood that though the vibrato didn't impress me, folks in the pews were anticipating something great.
Grandma Winifred didn't sing with only her throat. Like a true sparrow does, she sang with her entire heart and soul. Her voice swelled and filled every nook and cranny of the church, and poked around in your heart. There was nowhere a person could go to escape that clear tone. Whether you appreciated vibrato or not, there was something other-worldly about her singing that gripped your soul and made you hear and feel the words. She sang about storms. About worry and discouragement and darkness. And her voice flew: "I sing because I'm happy. I sing because I'm free. For His eye is on the sparrow, and I know He watches me."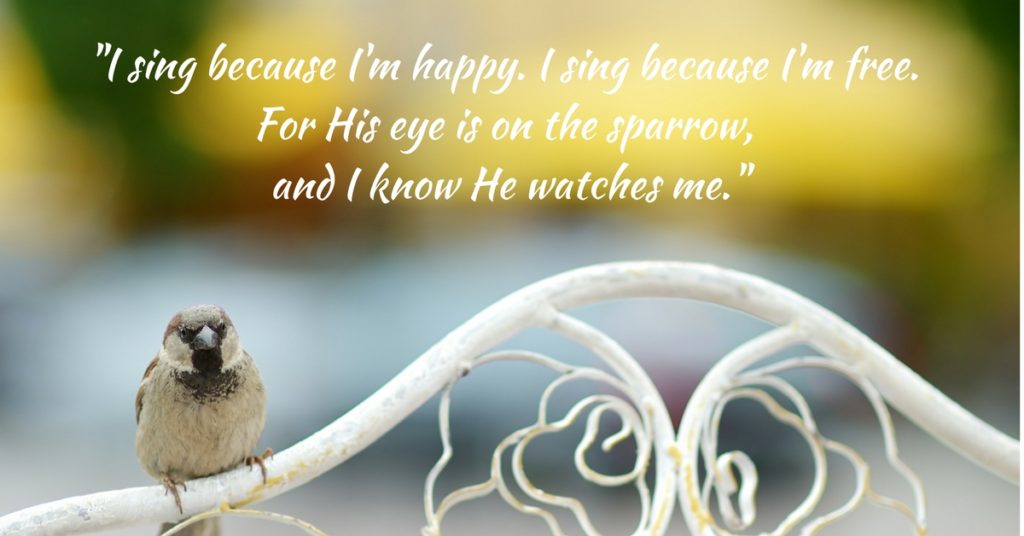 Those words stirred something in me, but I didn't know what. I just knew emotions swirled, and there was a kerfuffle of things happening in my soul. Things I didn't understand. Then I forgot them and went about my daily life, riding my bike off jumps, picking at scabby knees, bottle-feeding baby calves, and raising my doll-babies.
But now..years later, after Grandma Winifred has passed on, I have just endured the darkest and longest storm of my life. It has lasted for years and isn't over yet. Chronic illness, a financial hurricane, painful betrayals, uprooting, losing family members, gut-wrenching ongoing losses, and the onslaught of multiple crimes committed against us…all these things have been wave after wave of an ever-darkening storm that have hit my husband and I over the last few years.
And yet…this book, Love's True Home, was born in the middle of that storm. It is my sparrow song. Without God, the storm would have crushed me. But He placed the song in my heart, and He made it rise and swell and take flight.
If you would like to get your copy of Love's True Home today, you can find it here on Amazon.
Love's True Home is Book One in the Looking Glass Lake series, so you'll find Crazy Hoss, Fern Aimstock, Annie, Meg, and the Paycoach family all waiting for you in the Moose Dimple Cafe! 🙂
What are your favorite songs that help strengthen you in the storms of life?