Books by Rebecca Nightsong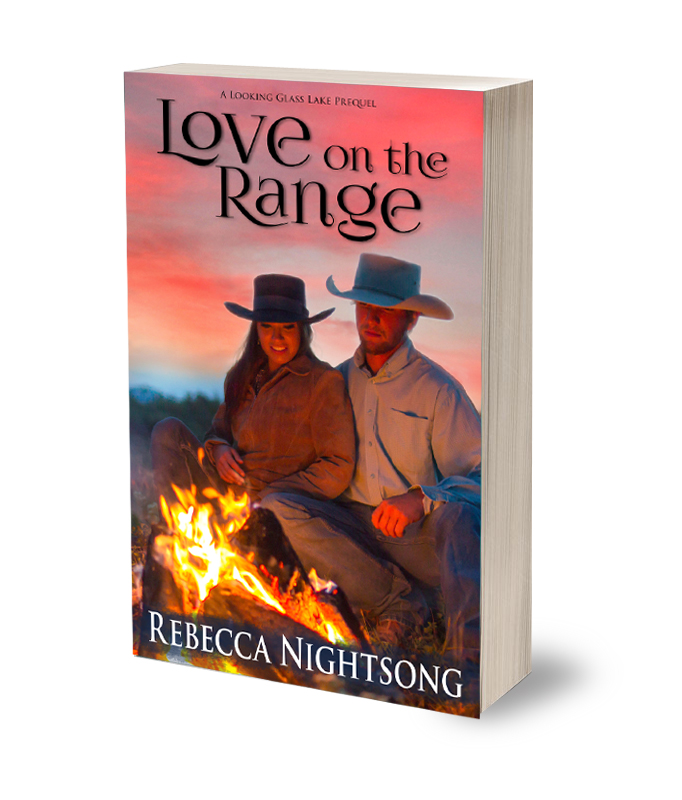 A plucky city girl. A tough cowboy. Romance in cowboy country.
Tough cowboy Jett Maddox is suddenly promoted to foreman. Just in time for the fall cattle drive. No sweat. Except for the new spitfire cook who is way too soft for wild country.
Tender and tough, stubborn and sassy come together in this adventurous Christian western romance.
Click below to start this FREE love story today.
Where should I send your free book? Enter your email address to start reading today.
We value your privacy and would never spam you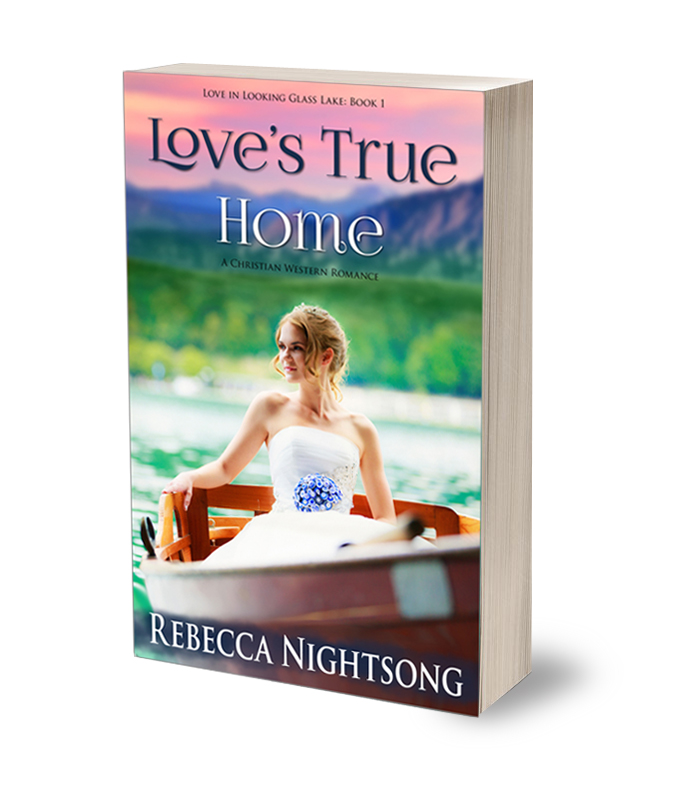 Secrets. Redemption. Love's Second Chance.
Hard-driving real-estate developer Lauren Rolphe returns to her hometown of Looking Glass Lake, ready to revitalize the area and receive a hero's welcome for her troubles.
Practical-joker Matthew Paycoach is Looking Glass Lake's most loyal and influential citizen…and the town's most charming cowboy. But even his easy-going smile can't cover the pain Lauren caused when she dumped him and left town without a goodbye nine years ago.
As they war over the town's future, Looking Glass Lake's most notorious matchmakers jump into the fray. Matt starts losing the battle to protect his heart, and Lauren is overwhelmed by sweet memories and longings she has tried so desperately to forget. 
But when a secret surfaces and the past comes back to haunt them, Matt and Lauren must learn how to let go and trust God…or lose love's true home forever.
Love's True Home is Book 1 in the Looking Glass Lake series of contemporary Christian romance.
If you like sweet and clean love stories with quirky characters that get you laughing, then you'll love Rebecca Nightsong's world of imperfect people who dare to put their faith and love in action.