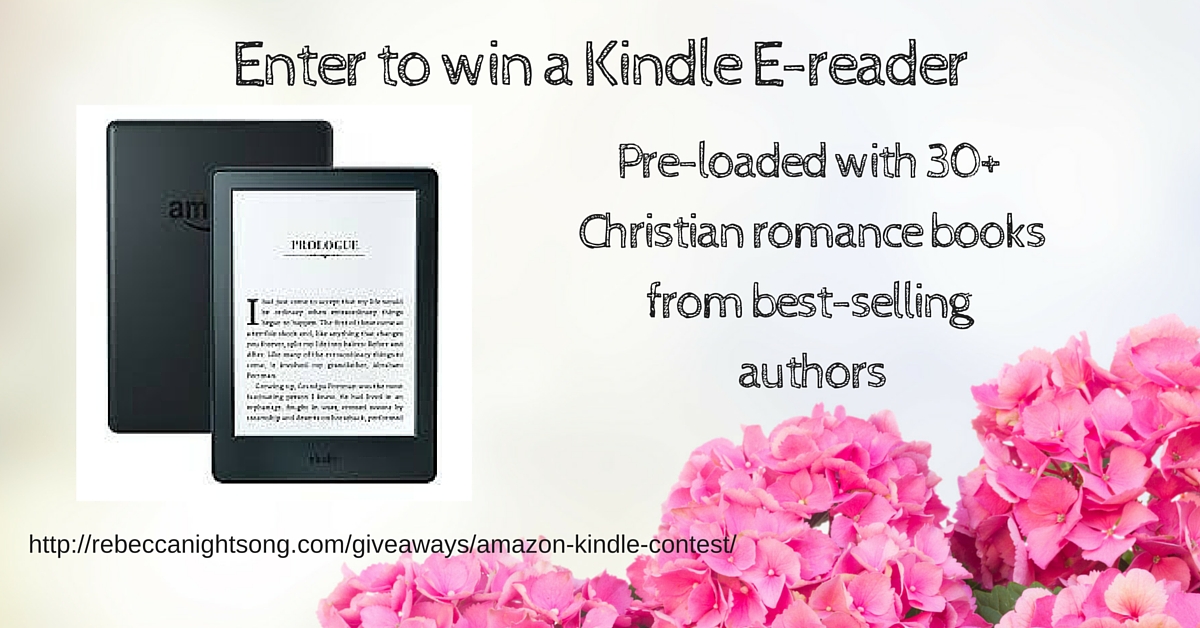 Well, I just couldn't help myself.
I had so much fun giving away my book, and now I can't stop.
How about not just my book?  How about 30 other fun Christian romances?
Sounds good to me.
The hard part was picking out which authors to include. But you'll find some of my faves on here…Karen Kingsbury, Rachel Hauck, Lucy McConnell, Carol Moncado, Kimberly Rae Jordan, Vivi Holt, Liz Isaacson…I could keep going, but I don't want to keep you from entering! 😉 You can enter here:  http://rebeccanightsong.com/giveaways/amazon-kindle-contest/
But hurry! This giveaway is only open until August 10.