A plucky city girl.  A tough cowboy. Romance in cowboy country.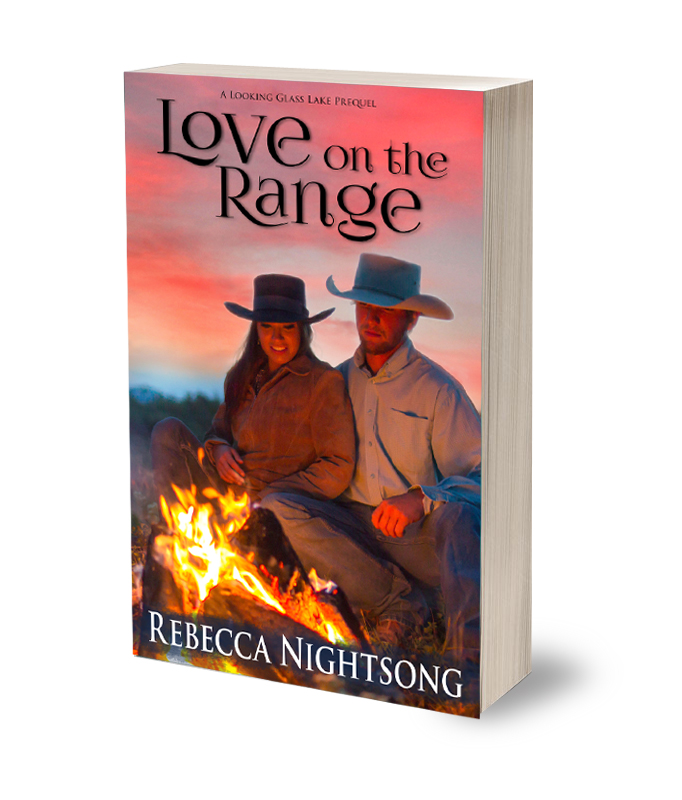 When a crisis cripples the ranch, tough cowboy Jett Maddox is suddenly promoted to foreman.  Just in time for the fall cattle drive.  No sweat. Except for the new spitfire cook who is way too soft for wild country.
City-girl Marlee Donovan knows failure.  She's already on her second career.  But plucky Marlee packs up her chef's knives and heads west for a cook's job on a ranch anyway.
As Marlee struggles with the hardships of life in the west, Jett finds himself falling for her. And Marlee is drawn to the unexpected soft side of the gruff cowboy. But soon, a difficult decision must be made…and Marlee's stubborn streak could cost her everything.
Love on the Range is a prequel to the Looking Glass Lake series of contemporary Christian romance. If you like clean love stories with quirky characters, then you'll love Rebecca Nightsong's world of imperfect people who dare to put their faith and love in action.
Click below to start this sweet love story today!
Tell me where to send your free book...enter your email address to start reading now.
We value your privacy and would never spam you